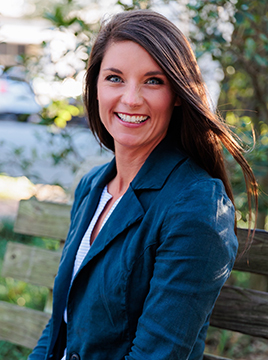 Jessie Perry, ISA, TRAQ, Community Forester, SC
Jessie assists South Carolina communities with developing forestry plans and planting trees to green communities and improve access to urban open spaces. She is a certified forester with more than a decade of experience in urban and rural forestry. She developed her love for natural resources as young girl hunting and fishing along the coasts of Georgia and South Carolina.
Prior to joining GIC, she was an arborist and supervisor at Your Tree Service and served as Sustainability Manager at CM Biomass where she managed all of the company's Sustainability Programs and certifications at present and future biomass (wood and agricultural) pellet plants in the US Southeast Region including developing and maintaining SBP, SDE +, SFI, PEFC, and FSC Certifications and ensuring certification compliance. She also served as the Arborist for Chatham County, GA for 2+ years helping preserve and expand Unincorporated Chatham County's green infrastructure. Additionally, she has been the District Sustainable Community Forestry Coordinator for Camilla Georgia along with many other positions as a field forester such as providing technical assistance to landowners in all areas of forest management: afforestation and reforestation. She has written multiple resource-based forest management plans for landowners, diagnosed insect and disease infestations, and made recommendations for controlling and assessing storm damage. She has assisted with developing and implementing prescribed burning plans and provided assistance with establishing and protecting Streamside Management Zones (SMZs). Much of her career has focused on education and she has made many presentations to school groups and local government bodies.
She has a Graduate Certificate in Military Lands Management and Natural Resources Management from Colorado State University ‐ Fort Collins, Colorado, a Bachelors of Applied Science in Natural Resource Management, from Abraham Baldwin Agricultural College ‐ Tifton, Georgia and an Associate's degree in Applied Science in Forestry from Abraham Baldwin Agricultural College, Tifton, Georgia. When not travelling to work with SC cities and towns, you can find her doing anything outdoors, especially running marathons, playing golf, and working in her yard.