Derek Matchette, Associate Forester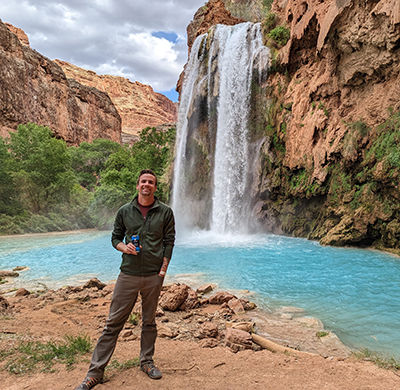 Derek is GIC's Associate Forester who provides technical support to communities throughout the south. He joined GIC after developing his passion for urban forestry following a funded assistantship at the University of South Carolina. At USC, Derek's thesis focused on woody vegetation composition and forest succession at Harbison State Forest located in Columbia, SC. He is currently working with GIC's urban forestry team to coordinate and grow various community forestry initiatives throughout the Southeastern US.
Derek comes to GIC through a bit of an unusual trajectory. Joining the Coast Guard in 2008, he spent 6 years on active duty performing homeland security and law enforcement duties in the northern US before leaving for a federal job in Virginia. Seeking a more fulfilling experience, Derek returned to school to study science and majored in biology, plant biology specifically. He has a Bachelor of Science in Biology from Arizona State University and a Master's of Science in Geography from the University of South Carolina. When he is not working on urban forest plans, he can be found exploring the great outdoors.