Donate to the Green Infrastructure Center and put your green assets to work to help us make the world cleaner, greener and sustainable!
Donating to the Green Infrastructure Center (GIC) allows us to help more communities, provide more free tools and teach everyone how to conserve natural assets. GIC is a 501(c)(3) not-for-profit charitable educational and scientific institution and all donations are tax deductible. GIC's projects are funded entirely through grants, corporate gifts and individual donations and agency contracts. Administrative overhead is approximately 30% percent of the total budget. GIC's audit and tax returns are available for public inspection.
---
To donate by credit card through PayPal, click the donate button:
Consider a monthly sustaining donation.
Just $10 a month = $120 per year!
Donations by check or money order
should be made out to GIC and sent to:
Green Infrastructure Center Inc.
320 Valley Street, Scottsville, VA, 24590-4996.
THANK YOU!
---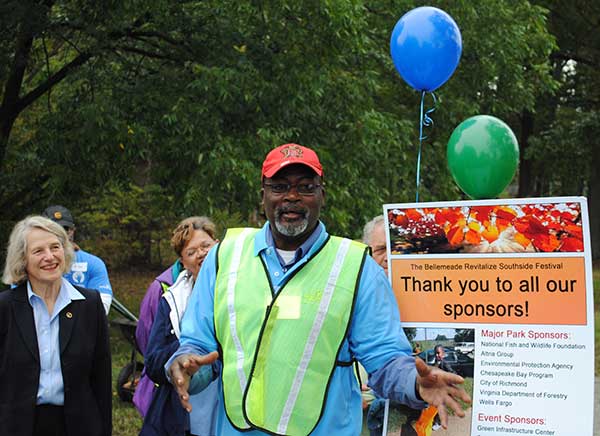 GIC puts all donations toward our conservation mission.
We don't print fancy calendars and T-shirts but we do plant trees, green codes, change policies, teach communities and plan and implement strategies for a greener, more resilient future. All contributions to GIC are appreciated and acknowledged. Funds are used to support GIC's work on the ground helping communities map, evaluate and conserve their highest value natural assets from wildlands to the heart of our cities.
To read about our work click on any of these theme pages for:
• Connected Landscapes,
• Resilient Communities, and
• Healthy Green Cities
To see the GIC Services Brochure, click here.
Five reasons why GIC is a smart investment
1. We deliver: In our past two decades we have completed more than 100 green infrastructure projects and plans and published multiple books, guides, and free webinars to share what we learn. We also donate our time to serve on many boards such as the National Urban and Community Forestry Advisory Council advising the Secretary of the Agriculture and were a member of the Green Infrastructure Collaborative convened by the U.S. Environmental Protection Agency and the White House Council on Environmental Quality.
2. We produce high quality, scientific work: The GIC provides localities and communities with the highest quality mapping and evaluation of their natural resources. We use cutting edge technologies and build sophisticated computer models to make land planning analysis much more scientific, accurate and strategic.
3. We share what we learn:The GIC not only helps communities identify and conserve natural resource assets but also create models across the United States. We helped Esri map the green infrastructure wildlife corridors for the entire U.S.! GIC's published guides are available free on-line or for the cost of postage.
4. We are trusted: As a non-political organization, the GIC is trusted to provide objective and sound analysis of community assets. We are one of only a handful of such efforts in the United States.
5. We are recognized for our work:  The GIC's staff have won awards for our work as Design Professionals of the Year, Watershed Plans, Smart Growth in the Chesapeake Bay, Best Urban Forestry Conservation in the South, Women Leaders in GIS, and much more. Our work has been featured in National Geographic magazine and on Esri's website and national conference.
How will your donation make a difference?
While our overhead costs are low (30%), GIC is often asked to provide advice to many communities who can't afford to pay for services — but still have abundant resources they need help conserving. Project needs include funds for field research staff, travel funds to teach workshops, staff time for free technical assistance or for mapping and research activities to create green infrastructure plans and manuals.
Why should you support the GIC?
The GIC is the only organization of its kind that provides direct service, advice and analysis at the local level for green infrastructure planning. The Center builds local capacity by working hand-in-hand with communities to address their interests, and also by providing the training and tools for local governments, land trusts and others to update and manage their own local plans. We built a healing landscape arboretum for disabled veterans, hospital staff and patients that was recognized by the U.S. Congress.
The GIC is expanding!
We work in AL, AR, RI, FL, GA, LA, NC, NJ, NY, SC, VA, and beyond and have taught and keynoted conferences across the United States. Our staff have also shared knowledge with other regions such as groups in the mid-west and U.S. territories such as Puerto Rico. We have supported international efforts across the globe such as in the Middle East and South Africa. By supporting the center's work, you are helping us to share lessons learned though our projects across the U.S. and the world. The more we can share our knowledge, the more communities become empowered to chart their own futures, armed with the best data, the best science and effective strategies that work to green and re-green their landscapes!