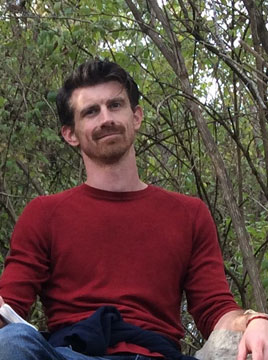 Matt Lee, ISA, TRAQ, Director of Forest Conservation
Matt works with communities to determine protection and conservation strategies for natural resources, with a focus on community forests. He is also researching ways to incentivize tree planting and care, on both public and private property, as well as how to maximize landscape connectivity in developing areas. He also coordinates the GIC's Resilient Coastal Forest projects for Virginia, South Carolina and Georgia.
Mr. Lee has a BSc degree in Horticulture, with a forestry focus, from Virginia Tech. For eight years, he worked as a field botanist for the National Park Service on diverse projects, from long-term monitoring of fire effects on natural systems and restoring degraded sites, to mapping native plant communities of the Pacific Northwest. This work inspired Matt to volunteer for an organization undertaking tropical reforestation projects in Costa Rica, where he learned about biological corridors and the importance of landscape connectivity for wildlife.
Matt conducted spatial analysis of natural resources in Eastern Oregon on juniper woodlands and sagebrush while pursuing a Masters degree in Urban and Regional Planning at Portland State University. While studying the urban landscape, Matt became interested in urban ecology and green infrastructure, as well as the interplay between the built and natural environments. Matt brought his passion for the natural world to the urban landscape, particularly focusing on connectivity and corridors. He then applied his science and planning knowledge to his next role as Stewardship Director for an urban watershed council in Portland, where he coordinated restoration projects, cleanups, rain garden installation and stakeholder collaboration for a five-year stewardship action plan. Matt is excited to bring his knowledge and skills back to his home state of Virginia and to the GIC.