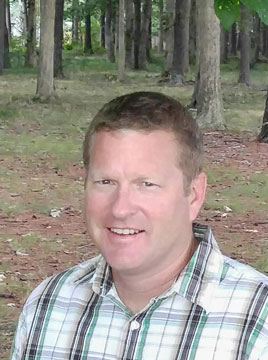 Stu Sheppard, GIS Manager
Stu manages GIC's mapping and land planning and provides technical assistance to local governments, regional planning agencies, communities, land trusts and conservation groups.
Mr. Sheppard has a degree in Geography from George Mason University. While at the university, he started an internship at The Nature Conservancy where he spent 17 years as a GIS Specialist and Conservation Data Node Program Manager. He has been an independent contractor for groups such as Forest Inform Partners and was a senior faculty specialist at the University of Maryland, where he managed the university's Carbon Monitoring System Ecometrica web mapping application.
At the GIC, Stu builds models to help states, regions, counties, cities and towns identify, conserve or restore their natural and cultural assets. He brings more than 23 years of experience in spatial planning to the GIC, having worked in developing countries around the world, with international conservation organizations, universities and government entities from the local to national levels. His skills include systematic conservation planning and associated data collection methods, including remote sensing, global positioning systems and training for field data management, as well as geographic information systems (GIS) and spatial data management. He specializes in helping local governments, academia, community members and non-government groups communicate and collaborate to create reality-tested datasets, maps and plans for landscape conservation.
Prior to joining the GIC, his focus had been on GIS program development and conservation planning in developing countries.